The opening scene of Irish writer and director Kate Dolan's confident and atmospheric feature debut you are not my mother is so intensely disturbing that it creates a sense of foreboding that draws you inexorably.
It's a clever device that is representative of the director's talent for directing with dexterity while letting the audience guess. There's a lot to wonder about the film's hour-and-a-half runtime.
Steeped in Irish folklore, the film effectively explores themes of mental illness and generational family trauma through the lens of horror.
Our central protagonist is the quiet, studious teenager Char (Hazel Doupe). She lives with her mother Angela (Carolyn Bracken) and grandmother Rita (Ingrid Craigie), but it soon becomes clear that all is not well under the roof of their drab suburban Dublin home.
Angela is a withdrawn and insensitive mother who has become mostly bedridden while battling an unnamed mental illness. After briefly disappearing one day, Angela returns to the strangely changed family home – a more feisty, optimistic and unpredictable version of herself.
Char desperately wants to embrace and connect with her newly resurrected mother, but slowly events begin to take a dark turn.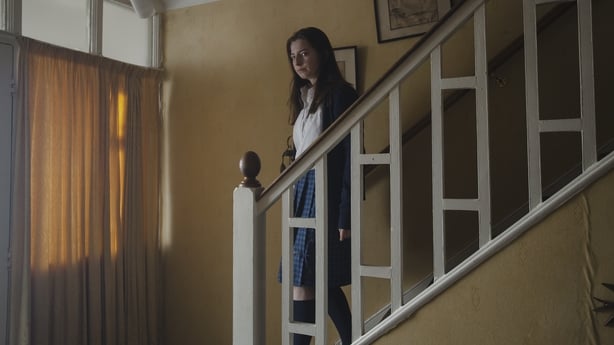 Her superstitious grandmother is full of warnings, but is she trustworthy? And what about Aaron (Paul Reid), her uptight and gruff uncle?
The central performances give the subject matter, which deftly weaves the supernatural with the great daily emotional weight. The highly talented Hazel Doupe is quietly devastating as Char, her deadpan expressions conveying so much turmoil below the surface.
Carolyn Bracken embodies Angela's duality with ease, infusing the performance with an animal energy, while Ingrid Craigie gives the audience pause as an ambiguous grandmother.
you are not my mother is a tightly-edited, efficient, and nerve-wracking animated film that portends big things to come for emerging writer-director Dolan.
We need your consent to load this YouTube contentWe use YouTube to manage additional content which may place cookies on your device and collect data about your activity. Please check their details and accept them to load the content.Manage preferences